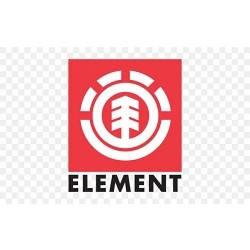 Element Skateboards
Element Skateboards was founded in the early 1990's by professional skateboarder Johnny Schillereff. Element Skateboards began under the name of Underworld Element and was based out of Atlanta. At this point in time Element created skateboards but they also focused on improving the urban culture which ranged from hip-hop music, art, social design, and more. The company was around for a few years but never really grew massively in popularity.
It wasn't until a few years later when Underworld Element was rebranded as just Element Skateboards and focused primarily on creating skateboard products. By focusing solely on skateboarding, Element began to grown massively all across the country. The Element logo represents the four elements in the world which are Wind, Water, Fire, and Earth and has grown to become one of the most recognizable brands in skateboards.
During this time Element Skateboards began growing tremendously because they were creating high quality skateboards. They started with skateboard decks and began expanding into many different skateboard sizes and other products. But Element Skateboards began expanding by sponsoring professional skateboards and cementing their brand within the skateboarding industry. They have sponsored professional skaters that range from Nyjah Huston, Bam Margera, Mark Appleyard, and more.
Showing 1 - 0 of 0 results