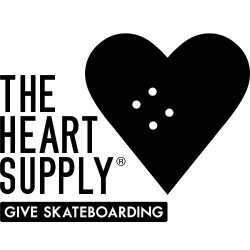 The Heart Supply
The Heart Supply was established by Element founder Johnny Schillereff, his wife Kori, and their children Lenox and Camp.
After nearly 30 years since the inception of Element and working with countless skateboarders and creatives, we were amazed by the vision our children shared of how to nurture and bring progress to skateboarding today. A positive movement had been forming around us with individuals that encompassed the same values and love for skateboarding culture.
From that, The Heart Supply was born to guide, collaborate with, and support future generations of likeminded skateboarders, artists, and brands to materialize their vision.
A portion of proceeds give skateboards to kids.
1
Showing 1 - 1 of 1 results