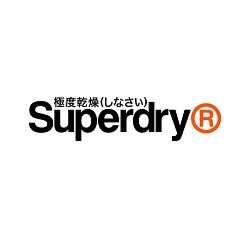 Superdry
SUPERDRY BEGAN WITH THE FOUNDING OF CULT CLOTHING IN 1985 BY JULIAN DUNKERTON AND?A FORMER BUSINESS PARTNER.
THE ORIGINAL CULT CLOTHING STORE IN CHELTENHAM LED TO THE CREATION OF OTHERS ACROSS THE COUNTRY, MANY OF THEM IN UNIVERSITY TOWNS.
IN?2003, JULIAN JOINED FORCES WITH DESIGNER JAMES HOLDER WHO HAD PREVIOUSLY FOUNDED THE BENCH BRAND, TO DEVELOP AND CREATE A NEW IN-HOUSE BRAND AND?SUPERDRY?WAS BORN.
THE?SUPERDRY?BRAND HAS SINCE GAINED BOTH RECOGNITION AND POPULARITY IN THE UK AND OVERSEAS AND UNDERPINS THE GROWTH OF THE BUSINESS.